When the rays from the Sun came to the earth and made everything alive a Rainbow Pokemon took flight in the sky to terrorize the world.It brought Chaos and destruction with its poweful burning flame.Its burning flame was known as
MaximumFire
As Generation 6 XY is coming to an end so I decided to post RMTs of my old teams.This team was my third most successful team of XY.This team was made by me and my best pal Aniket AKA Red in this forums.This team came to existence way back in late November or early December.
Heavenly Dragon God Rocky proudly presenting
MaximumFire 2(BlastFromThePast).
This RMT has many things common with my previous RMT
"Maximum Fire".
Also this is my
100th
post in this forum.
Team Building Process
:
Generation 6 brought many changes to the meta.Weather Pokemon were mostly affected by these changes as weather could last only for five turns,so it was a huge blow for the weather cores.But still I made this team around a weather core.It consist my favourite weather summoner

After selecting a particular weather I needed the one who can utilise it well.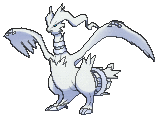 But as the new discovered 18th type Fairy,manhandled dragons so I took aid of the Rainbow Pokemon.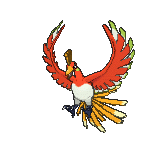 But,I was not the only one who took aid of the Rainbow Pokemon.As Defog was now able to remove hazards so most people started using Ho-oH in the tier.So to check my opponents Ho-oH and to do Defog I asked the God of Pokemon to hold Stone Plate.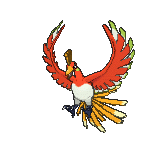 Now,we realised that this team was extremely weak to the water types.A fun fact is Ubers meta is well-known for its most strongest water type pokemon,Kyogre.So,to check Kyogre we added Palkia in the team.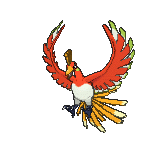 Generation 6 brought a new special sweeper Pokemon whose signautre move was among the weirdest and strongest.This Pokemon became quite popular in the new meta so we also added this sweeper to our team.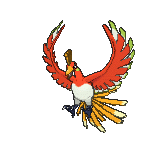 After adding a wall breaker,a defoger,a special sweeper we now needed a revenge killer.As Terrakion was quite famous for its revenge killing ability in BW2 meta so we added it first.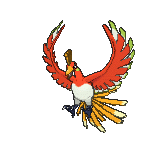 But it wasn't enough to check both an extreme killer and a Xerneas so we added a new and undoubtebly the best revenge killer into the team.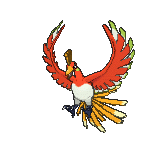 A closer look at the team
:

1.Groudon @ Earth Plate
Trait: Drought
EVs: 4 HP / 252 Atk / 252 Spd
Jolly Nature
- Earthquake
- Rock Slide
- Stealth Rock
- Thunder Wave
Groudon is my weather summoner.It sets the field for Ho-oH.It is also my hazards setup mon.It checks physical attackers and hit them hard with its STAB Earthquake.I run Thunderwave to paralyse the opponents Rock Arceus and any other Pokemon iwho seems to be threat to my team.It also checks the flying type with access to Rock Slide.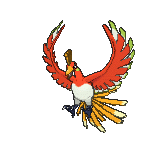 2.Ho-Oh @ Choice Band
Trait: Regenerator
EVs: 252 Atk / 4 Def / 252 Spd
Adamant Nature
- Brave Bird
- Earthquake
- Sacred Fire
- Sleep Talk
Ho-oH is my Stall Breaker.It nearly destroys everything which doesn't resist it.Under the Sun its Sacred Fire becomes a nuclear bomb and OHKO most pokemons.Choice-band is my favourable item for Ho-oH.Earthquake destroys those who resist its STAB.Using Sleep talk makes my team more effective and can't be damaged by Darkrai.
3.Palkia @ Assault Vest
Trait: Pressure
EVs: 4 Def / 252 SAtk / 252 Spd
Timid Nature
- Fire Blast
- Hydro Pump
- Thunder
- Spacial Rend
Palkia is my Ogre check and in this meta it got a gift item known as Assault Vest which increases its special defense.Special Rend is the primary move.Hydro-pump to do damage to opponent's Xerneas,Ho-oH,Rock Arceus.Thunder for Kyogre and Fire-blast for those steel type walls.

4.Arceus-Rock @ Stone Plate
Trait: Multitype
EVs: 252 HP / 108 Def / 148 Spd
Timid Nature
- Defog
- Judgment
- Recover
- Will-O-Wisp
When you are using Sun team you must be careful that your opponent doesn't utilise from it.In case opponent's Ho-oH thinks of threatening my team then Arceus Rock comes to wall it.Non of its move can do much damaged to the God in this mode.Judgement is the move for all flying types.W-o-W is used for extreme killers so that they can't do much to this team.Defog is obvious for any team who is running Ho-oH.Recover insures its existence in the field.

5. Xerneas @ Power Herb
Trait: Fairy Aura
EVs: 52 HP / 132 Def / 252 SAtk / 72 Spd
Modest Nature
- Geomancy
- Hidden Power [Fire]
- Moonblast
- Substitute
Generation 6 version X mascot Xerneas is my special sweeper.After one Geomancy its a GG.It stops Dragon type pokemons as well.Moonblast is the main and only STAB which nearly KO everything after a +2.Substitute is used so it can't be poisoned or burned by Stall-mons.Hidden Power Fire under Sun is my answer to its check.

6. Ditto @ Choice Scarf
Trait: Imposter
EVs: 248 HP / 8 Def / 252 Spd
Serious Nature
- Transform
- (No Move)
- (No Move)
- (No Move)
I can't deny that its hard to check 2 sweepers simultaneously in one battle so why not utilise one of the sweeper to sweep opponent's team by his own boost.This is where the revenge killer of this team comes,Ditto.It revenge kills Xerneas,Extreme killers,Palkia and many more also it helps to heal the status of my team by copying from foe's Changes or Clefable.
Importable
:
Spoiler:

Groudon @ Earth Plate
Trait: Drought
EVs: 4 HP / 252 Atk / 252 Spd
Jolly Nature
- Earthquake
- Rock Slide
- Stealth Rock
- Thunder Wave
Ho-Oh @ Choice Band
Trait: Regenerator
EVs: 252 Atk / 4 Def / 252 Spd
Adamant Nature
- Brave Bird
- Earthquake
- Sacred Fire
- Sleep Talk
Palkia @ Assault Vest
Trait: Pressure
EVs: 4 Def / 252 SAtk / 252 Spd
Timid Nature
- Fire Blast
- Hydro Pump
- Thunder
- Spacial Rend
Arceus-Rock @ Stone Plate
Trait: Multitype
EVs: 252 HP / 108 Def / 148 Spd
Timid Nature
- Defog
- Judgment
- Recover
- Will-O-Wisp
Xerneas @ Power Herb
Trait: Fairy Aura
EVs: 52 HP / 132 Def / 252 SAtk / 72 Spd
Modest Nature
- Geomancy
- Hidden Power [Fire]
- Moonblast
- Substitute
Ditto @ Choice Scarf
Trait: Imposter
EVs: 248 HP / 8 Def / 252 Spd
Serious Nature
- Transform
- (No Move)
- (No Move)
- (No Move)